Touristic property with 11 ha and vue over the Lot
Touristic property with 11 ha and vue over the Lot
In South West France, Lot et Garonne, 5 min. From a medieval tourist village with shops, restaurants, tourism on the Lot, market. 45 min. From Bergerac (Airport), 30 km. from Agen (TGV) 150 km. from Bordeaux and Toulouse.
General description
The location of this domain is exceptional, 11 ha on the edge of one of the most beautiful villages in the region and a view over the Lot valley. Years ago this old farm was transformed into a large modern house with beautiful volumes. A cozy courtyard provides access to the main house and the guest house. The main house has a large living room with lounge and modern fireplace, a well-equipped kitchen with adjoining terrace, a second kitchen with dining room, a billiards room and 7 bedrooms with bathrooms. In the guest house, a kitchen-dining room, bedroom and bathroom. The old tobacco shed is furnished as a gym and studio, there is also a kitchen and sleeping areas. In front of the building, nestled in the slope, a swimming pool with terrace.
Layout
Main house 497 m²: Living room with lounge and dining room (131 m²), central hall (36 m²), fitted kitchen (22 m²), room or office (36 m²), bathroom (6 m²), billiard room (13 m²), lounge with fireplace (40 m²) kitchen (21 m²), dining room (38 m²), veranda (18 m²). First floor: bedroom (22.5 m²), bathroom (9.5 m²), lounge 12 m², bathroom 5 m²), bedroom (12 m²), bedroom (11 m²), bathroom 4 m²), bedroom 15 m², bathroom , bedroom (9.5 m²), bedroom 12 m², bathroom.
Guest house 60 m²: living room with kitchen and dining room (34 m²), bedroom (13.47 m², bathroom (9.6 m²)
Furnished barn: gym with kitchen (156 m²), workshop-garage (91 m²). Upper floor: dormitory or other use (135 m²)
Swimming pool 15m by 8m, heated.
Land 11 ha
Opportunities
This domain is ideal for permanent living. There are possibilities to develop a tourist activity. The location on the edge of this tourist village on the Lot is a great opportunity.
---
Contact us
Energie waarde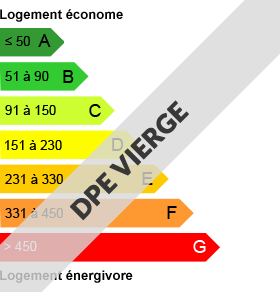 Location
Lot-et-Garonne
Penne d'Agenais