Authentic castle in preserved nature of 58 ha
Tournon d'Agenais, Lot-et-Garonne - € 2.184.000
In the South-West of France, Lot et Garonne, between Cahors and Villeneuve Sur Lot, 10 minutes from a town with shops, restaurants, all amenities. 130 km from Toulouse and 70 km from Bergerac (Ryanair). 30 km from Agen (TGV).
General description
The characterful castle is located in a hilly landscape, away from main roads and other bustle, at an altitude of 124 meters above sea level and on top of a hill, with panoramic views over the valley. The castle is accessible by a single 800-meter road which crosses the 58 ha estate.
The whole is well maintained and equipped with all modern comforts, the authentic elements are highlighted thanks to a good restoration.
The castle has a magnificent courtyard, an ancient well. An impressive entrance. Inside, the main building consists of a living room with a vaulted ceiling and a large fireplace, a library and a pleasant living room with a view of the castle pond. There are fireplaces in all the rooms. The vaulted kitchen is equipped with a La Cornue stove and adjoins a handy scullery. The wood-finished office has a separate entrance from the interior courtyard. On the ground floor are also two suites and a small chapel. The patio was built in French white stone and is surrounded by two beautiful suites (each with bathroom). By a beautiful stone spiral staircase, you reach the old weapon room on the first floor. This measures a hundred square meters and serves as a party room. With its monumental fireplace and French ceiling, it is the ideal place for private parties. Via the first floor you also reach the "Tour d'Amis", the guest house in the castle tower which has three spacious bedrooms, each with its own bathroom.
The garden around the castle, about three hectares, is easy to maintain and has been fitted out with beautiful hedges, pergolas, fountains and a beautiful pond. From the back yard you have a beautiful view over the Lot valley and further on the hills of Périgord. The intimate location of the swimming pool, flooded with sun all day long, has a beautiful terrace and a comfortable "pool house" with sanitary facilities, bar and summer kitchen. The newly built tennis court has a north-south orientation and consists of porous, maintenance-free concrete. For horse lovers there are about 10 stables . There is also a concierge house. All paths crisscross the area, accessible for riders as well as mountain bikers and sporty pedestrians. Further in the domain is an old farm. The castle barn has been transformed into a party room with a capacity of 200 people and has an equipped bar, a stage and a separate toilet block. The castle is sold in its entirety, including furniture, gardening tools, tractors, tables and chairs for the banquet hall, etc. Plan for the construction of an 18 hole golf course on request. Plans of the castle, the garden and the grounds are available.
Layout
Ground floor 390 m²

Office (21 m²), WC (2.6 m²)
Kitchen (40 m²), scullery (13 m²),
Living room with vaulted ceiling (94 m²)
Japanese living room (55 m²), library (44 m²), hallway (21 m²)
Blue suite (14 m²) with boudoir (23 m²), WC (2.5 m²) and bathroom (4 m²)
Bedroom next to the chapel (34 m²) with bathroom (34 m²)
Veranda 5 m² and WC (6 m²)

1st floor: 367 m²

Victoria bedroom (17 m²) with bathroom (5 m²), staircase (6 m²)
Chapeau bedroom (11 m²), WC (1 m²), bathroom (2 m²)
Weapons room (55 m²)
Laundry room (39 m²), dressing room (6 m²), storage room (6 m²)
Stone staircase (20 m²)
Master bedroom (38 m²) with dressing room (8 m²) and bathroom (8 m²)
Bedroom (36 m²)
Hallway (26 m²)
Bedroom (25 m²) with bathroom (4 m²)
Bedroom (38 m²) with boudoir (10 m²), bathroom (7 m²) and WC (2 m²)

Convertible attic: 445 m² and 153 m²
Outbuildings 182 m²
Chapel 23 m²
Boiler room 20 m²
Storage room 10 m²
Kennel 7 m²
Work space 17 m²
Garage 40 m²
Stables 65 m²
Caretaker's house
In summary
Estate of 58 hectares with a beautiful fully furnished castle.
All the infrastructures for horse lovers.
Caretaker's house
Beautiful castle garden with pond
Private tennis and pétanque court
Swimming pool with pool house and terraces
Castle barn converted into a party room for 200 people
A garage
Old farm
Double glass. Oil fired central heating
Opportunities
This area is unique because of its location in a preserved natural area where you can enjoy in complete freedom and because of the authentic elements that have been preserved and tastefully restored. Ideal for the development of a tourist activity, the guestrooms are immediately usable and all the infrastructure, swimming pool, tennis, invite you to spend a wonderful holiday. The perfect place to organize wedding parties. A paradise for nature and horse lovers.
---
Information on the risks to which this property is exposed is available on Georisques' website: www.georisques.gouv.fr
---
37390
9
8
1
757 m²
586.242 m²
Yes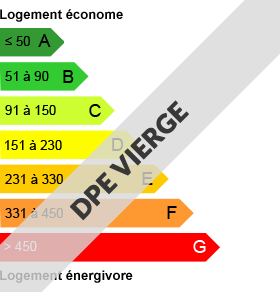 ---
37390
9
8
1
757 m²
586.242 m²
Yes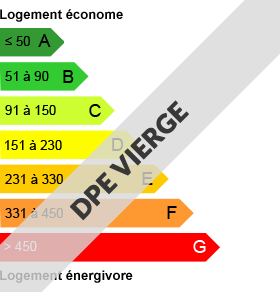 Plaats: Tournon d'Agenais
Departement: Lot-et-Garonne
---
---
Neem vrijblijvend contact op
Wenst u meer informatie of een bezichtiging? Contacteer ons vrijblijvend. Zodra wij uw aanvraag hebben verwerkt, nemen wij contact met u op.
+33 (0)6 87 67 03 80