View of the region ...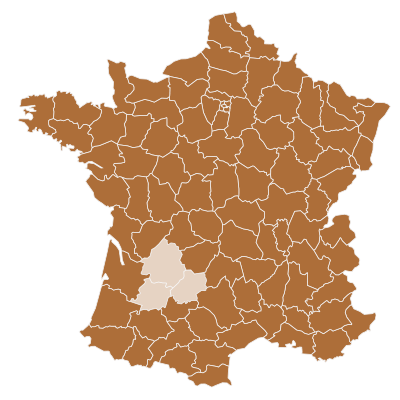 The Gardens of France ... this is how the region has been called since a long time, and with reason. The landscape here is a series of small valleys full of surprises, where at every turn a small village on the water can be crossed here, there a castle or bastide on top of a hill. It is endless, every landscape is unique.
And there is life throughout the year, in local markets, where they exchange more than just fruit, vegetables, plants, but also news of one another. Many festivals throughout the summer, culminating in fireworks on national day, July 14th.
This region keeped its authenticity, without being cut off from the world so far, with proximity to major business areas like Bordeaux and Toulouse, as well as Bergerac, Cahors, Villeneuve-sur-Lot, Agen, amongst others.
Agen is the head place of the department, Villeneuve is at the center of the production area of the Ente plum, better known under the name of Pruneaux d'Agen, once dried in the oven. In Villeneuve-sur-Lot, as its name suggests the river Lot, which offers beautiful boat tours, a lot of fishing, or just a nice picnic on its banks. This is a perfect area for lovers of hiking, biking, horseback trails...
Lot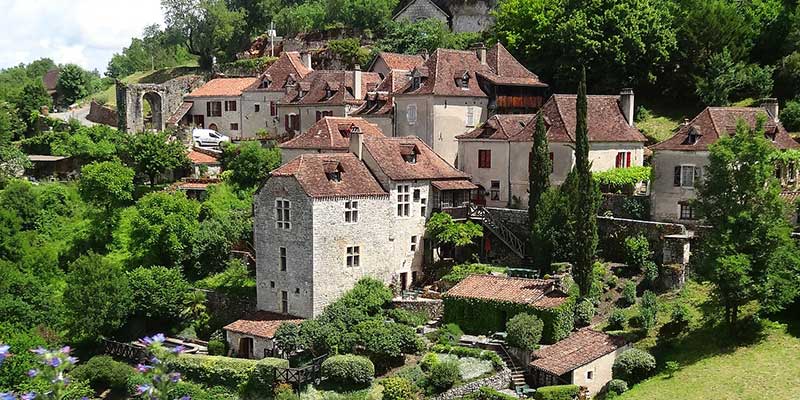 The Lot owes its strong character to the rocky landscape, the "causses" cut through the valleys of the Lot, Dordogne and Célé. Richly endowed with great locations and beautiful villages such as Rocamadour, Cahors, Figeac and Saint-Cirq-Lapopie ... The man and nature have left their footprints in the caves of Pech Merle and the gorge of Padirac. Walking, cycling or on horseback, the nature and authenticity of the Lot are fully revealed. Land of excellent local products and gastronomy, the Lot awakens the taste buds with truffles, saffron, lamb, melon from the Quercy or Cahors Malbec wine.
Lot-et-Garonne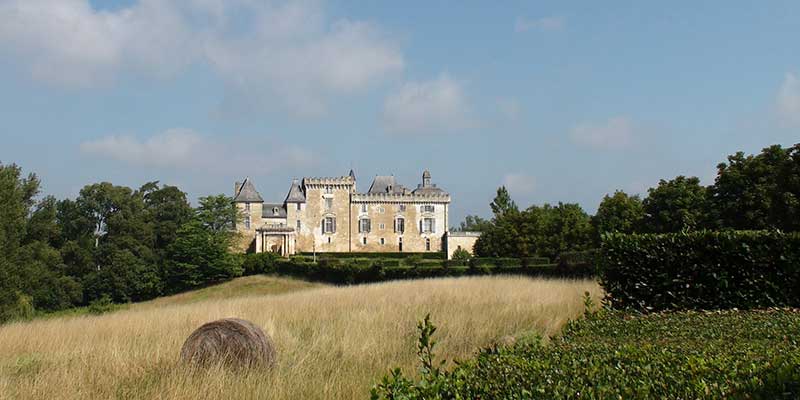 Soft hills, steep slopes, fertile valleys, wild forests, pine forest, from Agen to the vineyards of Duras, along the bastides of the Lot valley, the vast landes massif. Lot-et-Garonne is a concentrate from Sud-Ouest! It is an unprecedented landscape, different every moment. In the spring beautiful blossoms of the abundant plum orchards for the Pruneaux d'Agen. Beautiful golden colors in the fall. The well-known route of Compostella is one of the many hiked paths here. Agen, the capital of the department, is located exactly between Bordeaux and Toulouse.
Dordogne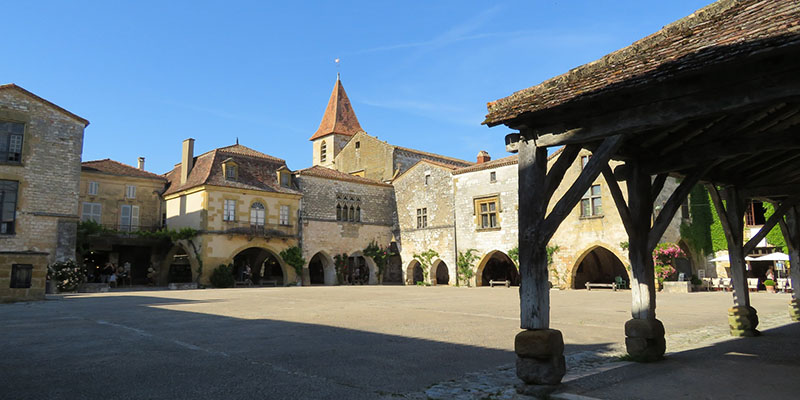 Former province of the Périgord, the Dordogne, rich in remarkable locations, especially prehistoric, appeals to lovers of architecture and lovers of untouched landscapes as well as lovers of sporting activities. With its four areas, the Perigord noir, the Perigord vert, the Perigord Blanc and the Perigord Pourpre, the Dordogne has many places of interest. Bastides such as Sarlat and Monpazier, castles, parks and gardens, the Dordogne river, and richly filled tables with foie gras, truffles, nuts and wines, Monbazillac, Bergerac, Pecharmant.