Castle with 6,7 ha
In South West France, Lot et Garonne, 15 km. from Villeneuve Sur Lot, Agen (TGV) 25 km, 50 km. from Bergerac, 60 km. from Cahors, 150 km. from Bordeaux and Toulouse. 10 minutes from a medieval village on the Lot with shopping opportunities, restaurants, tourism and culture. On the road of Compostella.
General description
The location of this castle is unique, on the edge of a hill, with a view over the valley. At the end of a small winding road from the valley. Only on foot can one go further along the path of Compostella. The castle is built in different periods, 13 °, 15 ° and 16 ° century, a whole history can be experienced and discovered here. The various buildings form a cozy courtyard, the castle, the chapel, the older part of the castle and the old wine stables and barns. On the edge of the domain is a small but comfortable caretaker's house. The main building with a total area of approximately 900 m² offers 580 m² of renovated space. The whole is pleasantly light and very habitable. The entrance is via the monumental staircase tower giving access to a spacious reception room on the one hand and the old armory on the other. A spacious kitchen, 5 bedrooms, 4 bathrooms, office. In one of the cellars are old bread ovens, a beautiful wine cellar. The attic has a nice height and can be converted. The chapel, still consecrated, has remained in good condition, on the ceiling are Byzantine frescos. The outbuildings can be converted into guest accommodation. In the park behind these buildings is a beautiful "Pigeonnier" built on round poles. In the old horse stables is a beautiful space, already used for concerts now and then. The pool is intimately further in the park of 6.77 ha.
Layout
Castle 580 m²: Large salon 87 m², small salon 31 m², old armory 58 m², office 17 m², dining room 30 m², kitchen 16 m², utility room. First floor: bedrooms (12, 13, 22, 35, 50 m², salon 32 m², library 65 m²) Cellars with bread ovens 95 m², wine cellar, attic (possibly usable for rooms) 330 m²
Chapel 44 m² with outbuildings
Concierge apartment 90 m² (living room with kitchen, lounge, dining room, bedroom, bathroom, central heating with gas)
3 barns 143 m², 133 m², 51 m²
Horse stables 172 m²
Pigeonnier (new roof)
Swimming pool with terrace and pool house 14 x 7 m
Terrain: 6.7759 ha of park, pasture and forest.
Opportunities
Currently in use as a holiday domain for a large family. Can be ideal for a tourist activity or permanent home.
---
Contact us
Energie waarde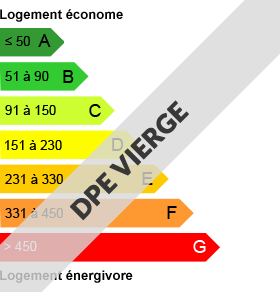 Location
Lot-et-Garonne
Penne d'Agenais